About Our Community Sponsors
Now is the time for small businesses to come together and help one another.
Our goal is to be resource for the community to have one place to go to find out who's open and how they are offering their services during these difficult times. We all live, work, and volunteer in the Hudson Valley and this is our way to use our talents to help others through this time.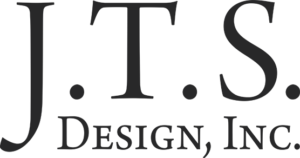 www.jtsdesign.com | 845-338-5989
J.T.S. Design, Inc. is a web development firm founded by Jeff Severson in 2003 and located in the Hudson Valley Region of New York. Our services include responsive, mobile friendly website design, WordPress development, custom web application development, website maintenance, e-commerce solutions, and website accessibility.
Along with WordPress, J.T.S. Design, Inc. also has experience working with OpenCart, Shopify, CMS Made Simple, SquareSpace, and other content management and e-commerce systems.
During our nearly 20 years in business, we've provided our services throughout the United States to a diverse range of clientele including small businesses, restaurants, healthcare providers, financial services, non-profit organizations, architecture firms, B2B service providers, and marketing/branding agencies.
J.T.S. Design, Inc. is a member of the New Paltz Regional Chamber of Commerce.

gildaycreative.com | 845-481-0624
Gilday Creative, Inc. is a small but mighty digitally forward independent creative design agency based in the Hudson Valley that crafts strategies and design experiences to make things better. They are passionate about coming up with ideas that go beyond the expected, telling stories that are smart and interesting, and about helping brands become icons.
They offer on and offline marketing services which include: branding, strategy, graphic design, website development, mobile application development, advertising, and more. They provide branding and marketing expertise to wide variety of clients ranging from large Fortune 500 companies, technology start-ups, government agencies, and non-profits. Gilday Creative, Inc. was founded in 2010 by Sheila and Steve Gilday and is located in New Paltz, NY.
Gilday Creative is a member of the New Paltz Regional Chamber of Commerce, the Dutchess Regional Chamber of Commerce, and supports many local not for profits such as Sparrows Nest and the United Way of Ulster County.

haynesmarketingmedia.com | (360) 609-4005
Haynes Marketing + Media is a marketing agency founded by Kati Haynes, who is passionate about helping small businesses grow. We help you manage your online presence from social media management and website enhancement to graphic design and photography. Our goal is to help you build a strong voice in our community, expand your audience, and get more clients. With 15+ years in marketing, design, photography, and operations, we have developed innovative techniques to help you reach your business goals. We also develop and manage internship programs for small businesses through SUNY New Paltz and Marist College.
Kati Haynes is also a Board Member of Sparrow's Nest Charity, Treasurer of the Board of Livingston Street Early Childhood Community, Committee Member of HYPE – Huguenot Young Professionals and Entrepreneurs.